Celine Dookhran: Tributes for young Muslim woman 'who had throat slit in suspected honour killing'
'There is nothing honourable about murdering and raping a young girl for being in love'
Rachel Roberts, The Independent
Thursday 27 July 2017 16:49 BST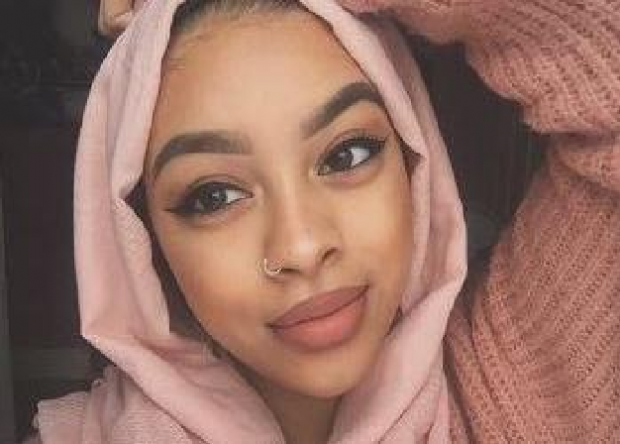 The 20-year-old was described as 'talented and loving' by family members.
Tributes have poured in for a young woman whose body was found stuffed in a freezer after she was brutally raped and murdered.
Although the murder of 20-year-old Celine Dookhran has been described as a suspected "honour killing", many have taken issue with the term and said that murder should be called just that.
Friends as well as those who had never met Ms Dookhran took to Twitter and Facebook to express their sorrow over the killing of the "beautiful" aspiring make-up artist, whose body was found at a house in south London.
One woman said: "My heart is breaking for #celinedookhran. There is nothing honourable about murdering and raping a young girl for being in love. F**k religion."
Another said: "A beautiful young woman lost. Rest well spiritual daughter."
Majahid Arshid, 33, is charged with the kidnap, rape and murder of Ms Dookhran and with the kidnap, rape and attempted murder of a second woman, who survived. Vincent Tappu, 28, is charged with the kidnap of both young women.
Teen's throat slit 'in honour killing over relationship with Arab man'
The second woman escaped with stab or slash wounds after a terrifying kidnap ordeal which began when she was reportedly dragged from the shower at her home near Wimbledon by two masked men.
Ms Dookhran, an Indian Muslim, is reported to have been in a relationship with an Arab Muslim, who she was planning to marry – a situation which is said to have angered some members of her family.
The teenager was the eldest of three children and was born in Wandsworth, south London. Her cache of nearly 3,500 tweets is packed with beauty advice as well as references to her religion.
Her last tweet, posted eight days before her death, said: "Alhamdullilah [praise God] for everything, that's all I can say."
There is no honour in murdering a family member
Followers of Muslim and western backgrounds left messages, including: "Innalillahe wainna ilaye rajeeon ["We belong to Allah and to Him we shall return."]
Another said: "RIP Celine, You did not deserve what has happened, May Allah grant you a place in Paradise. Inshallah."
While another user posted: "RIP Celine, you were very beautiful and you will never be forgotten."
Family members described her as a "talented and loving" daughter who brought them joy and happiness.
"We are proud of Celine for everything she had achieved", her family said in a statement.
"We were looking forward to seeing a loving, caring and innocent young girl fulfil her potential in life and carry on making us proud", her family added.
"We have sincere belief and full confidence that the perpetrators will face the full force of the law.
"We ask everyone to pray for both victims and their immediate families, and that the vile individuals involved face the full weight of justice upon them."
Her body was found at a six bedroom property in the leafy suburb of Kingston-upon-Thames on 19 July.
A post mortem examination revealed the cause of Ms Dookhran's death to be a neck wound.
The two accused men appeared at the Old Bailey for a preliminary hearing on Wednesday. Neither entered a plea.
Prosecutor Binita Roscoe told the court the women were attacked by men in balaclavas wielding a taser, who then bundled them into a vehicle.
Describing the terrifying ordeal of the survivor, Ms Roscoe said: "Her face and mouth were covered in duct tape. Her hands were tied with cable ties and her feet were tied with rope.
"She believes a sock was placed in her mouth. She had heard the deceased who was in the shower screaming. The deceased was brought down tied up."
A provisional trial date has been set for 17 January 2018.
A 29-year-old woman arrested on suspicion of assisting an offender has been released as the investigation continues, the Metropolitan Police said.
A separate investigation by the Independent Police Complaints Commission is underway because of the short time between the two women being reported missing to police and Ms Dookhran's  body being discovered.