Merry Christmas… with Islam.
Don't expect the M-word to appear from the revolting media machine the Independent.
Even with all the preparations against a Muslim massacre the German police could do nothing to stop this attack. What does it tell us? 1. Hang Angela Merkel for treason, 2. Ban Muslims from the West. It was never a problem to ban them for centuries until the leftie loonies got into power.
.
.
Berlin Christmas market attack: 'Several killed' after lorry ploughs into crowd
Harry Cockburn
The Independent Online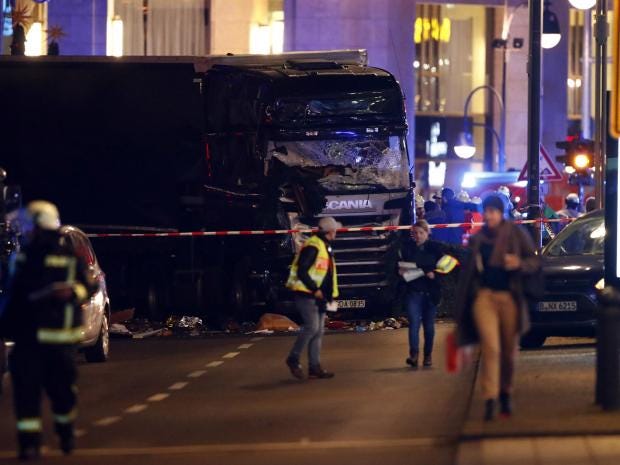 Several people have been killed after a lorry drove into crowds at a Christmas market in Berlin .
Police have said an incident at a Berlin Christmas market that has left at least nine dead and more than 50 injured, was probably a deliberate attack.
Video of the aftermath showed people helping the injured on the ground.
According to German newspaper Bild, the lorry drove through the Christmas market at Kaiser Wilhelm Memorial Church and came to a halt at the Christmas tree several metres on.
Eyewitnesses on social media reported hearing a big bang as the lorry entered the square. Video showed destroyed hoardings and stalls.
Witnesses reported that the lorry entered the market 'at some speed – perhaps as high as 40mph' – and knocked down stalls before eventually coming to a standstill.
A photo posted by the Morgenpost showed damaged tables and stalls.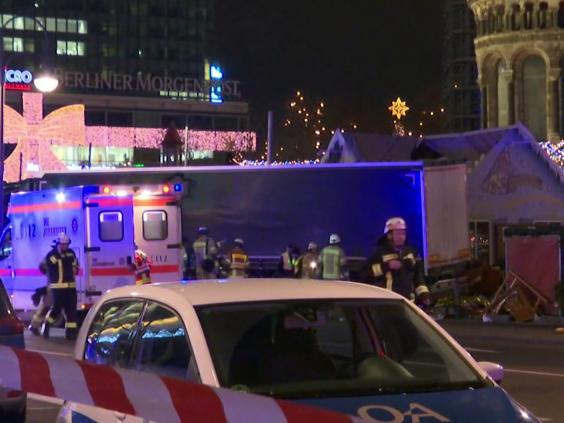 The lorry hit the market at 'some speed', witnesses said (AP).
The Berliner Zeitung said police believed there to be multiple injuries, but police could not immediately be reached to confirm.
According to Bild, 'the attacker' is now 'on the run'.
More follows…