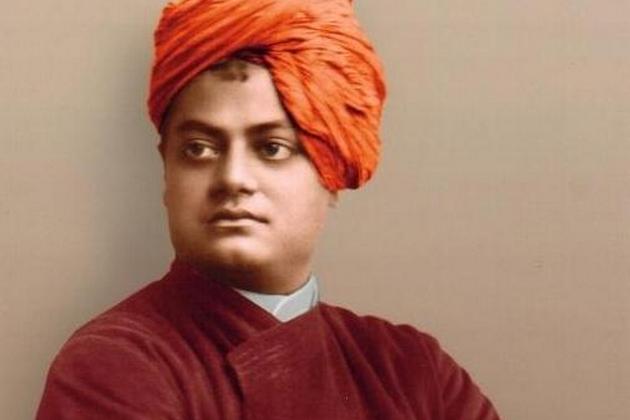 Swami Vivekananda a Indian Hindu saint, an authority on Hindu philosophy, patriotic revolutionist and a legendary social reformer, who made Hinduism popular in the Western world and was a founder of Ramkrishna Mission. Let's see what Swami Vivekananda have said about Islam.
"Now, the Muslims are the crudest in this respect, and the most sectarian. Their watch-word is: there is one God (Allah), and Mohammed is His Prophet. Everything beyond that not only is bad, but must be destroyed forthwith, at a moment's notice, everyman or woman who does not exactly believe in that must be killed; everything that does not belong to this worship must be immediately broken; every book that teaches anything else must be burnt. From the Pacific to the Atlantic, for five hundred years blood ran all over the world. That is Mohammedanism (Islam)!"
[The speech delivered at the Shakespeare club of Pasadena, California, USA, on February 3, 1900. It is complied in' The great teachers of the world' in page 126 of volume 4 of the 'Complete works of Swami Vivekananda, 'Mayavati Memorial edition, 1990 published by Advaita Ashrama, the Publication division of Ramkrishna Mission, located at 5 Dehi Entally Road, Kolkata-700014].
After this, can the doctrine of 'all religions are only different paths to the same God' be considered as a valid doctrine? There is more clarification on Islam from Swami Vivekananda:
"The more selfish a man, the more immoral he is. And also with that race which is bound down to itself has been the most cruel and the most wicked in the whole world. There has not been a religion that has clung to this dualism more than that founded by the Prophet of Arabia (Mohammed), and there has not been a religion (Islam) which has shed so much blood and been so cruel to other men. In the Koran there is the doctrine that a man, who does not believe these teachings, should be killed; it is mercy to kill him! And the surest way to get to heaven, where there are beautiful 'houries' and all sort of sense-enjoyments, is by killing these unbelievers. Think of the bloodshed there has been in consequence of such beliefs (Islam)!"
[The speech delivered by Swami Vivekananda in London on 18th Nov.1896. This has been published in 'Practical Vedanta' part 4. Pages 352-353 of volume 2 of the previous book]
More sayings of Vivekanda about Islam
"One religion may ordain something very hideous. For instance, the Mohammedan (Islam) religion allows Mohammedans to kill all who are not of their religion. It is clearly stated in the Koran, "Kill the infidels if they do not become Mohammedans." They must be put to fire and sword. Now if we tell a Mohammedan that this is wrong, he will naturally ask, "How do you know that? How do you know it is not good? My book says it is."
[The speech, given in London on 17th November, 1896, "Practical Vedanta' Part III, p. 335; vol. 2 of the previous book]
Swami Vivekananda explained Islam as follows:
"In this line the Mohammedans were the best off; every step forward was made with the word the Koran in the one hand and the sword in the other" Take the Koran, or you must die; there is no alternative". [The speech, delivered in the Universalist Church, Pasadena, California, USA, on 28th January, 1890]
He further observed:
"Mohammedans talks of universal brotherhood, but what comes out of that in reality? Why anybody who is not a Mohammedan will not be admitted into this brotherhood; he will more likely to have his throat cut." [ibid, p 380]
Regarding the Muslim invasion and atrocities in India, Swamiji further observed:
"When the Mohammedans first came we were said – I think on the authority of Ferishta, the oldest Mohammedan historian – to have been six hundred millions of Hindus. Now we are about two hundred millions. And then every man going out of the Hindu pale is not only a man less, but an enemy the more.
"Again the vast majority of the Hindus converted to Islam and Christianity are perverts by sword, or the descendants of these." [[ibid, vol. 5, p. 233] An interview of Swami Vivekananda, published in Prabuddha Bharat. April, 1899 and compiled under heading 'On the Bounds of Hinduism']

[In Indian history it is mainly the Sikhs who created a wall of people and fighters to try and keep Muslim invaders out. Sikhs continue to be honored for their bravery and many serve as Generals and Colonels in the Indian Army.]